Patio Blind Cleaner 1L - $18.00
Patio Blind Cleaner 1L - $18.00*
*All prices exclude GST. Freight is calculated at checkout.
Buy Patio Blind Cleaner 1L online now.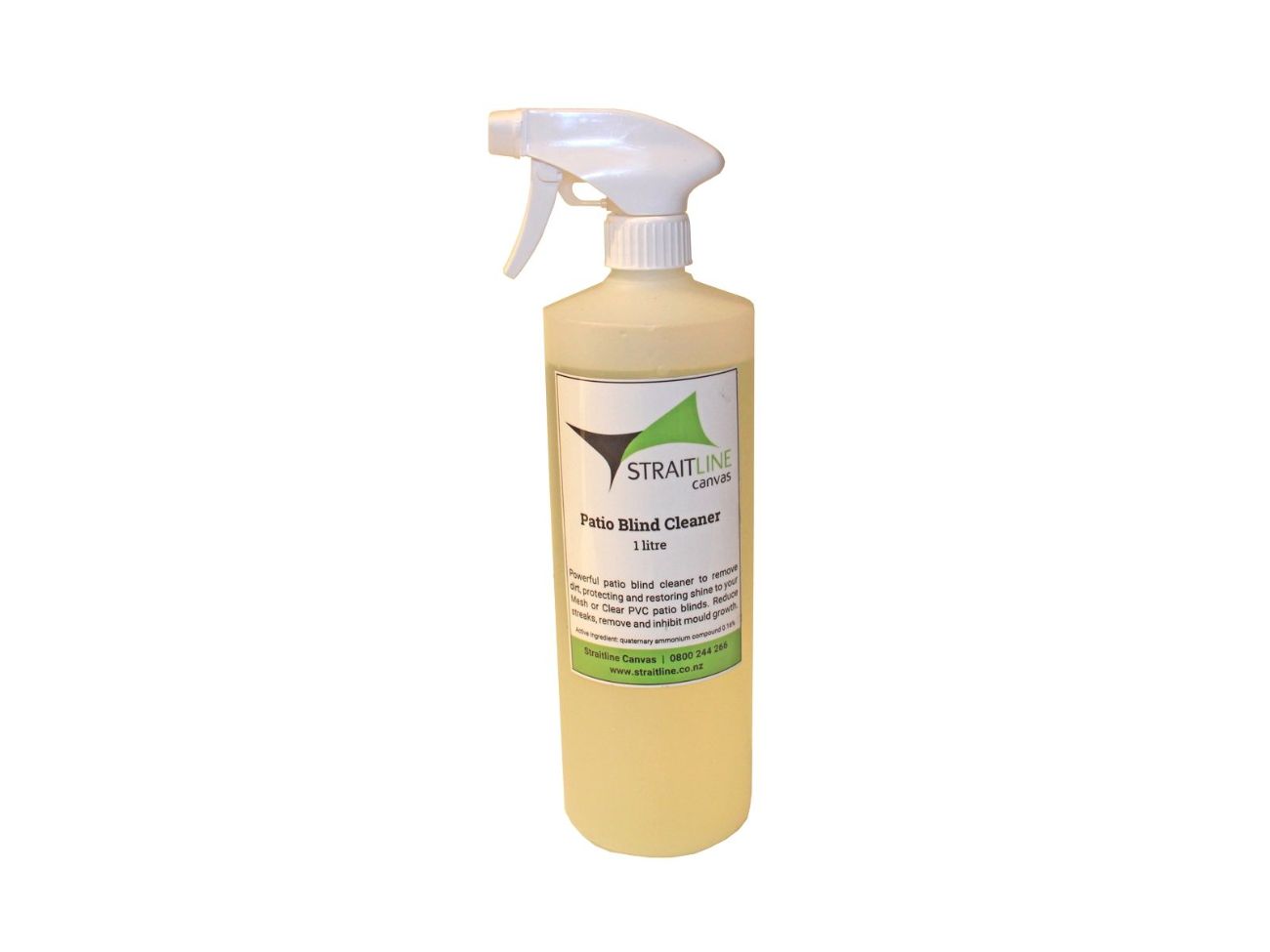 1 litre spray bottle of Straitline® Patio Blind Cleaner. Designed specifically for cleaning fabric on Patio Blinds (including Clear PVC, Outdoor 3000 Mesh and Outdoor 6000 PVC), Straitline® Patio Blind Cleaner removes dirt and fingerprints without damaging your Patio Blinds.
Directions for Use
Spray cleaner onto both sides of blinds. Use a soft cloth, brush or sponge to gently spread and remove dirt. Rinse thoroughly with clean water and allow patio blinds to dry completely before rolling it up. Take extra care with Clear Blinds as Clear PVC will scratch very easily.
Code: N81
Outdoor Patio Blind parts. Clear Dropdown Screen parts. We've got you covered.
---
Patio Blind Cleaner 1L - $18.00 — Contact Straitline
My Shopping Cart
Number of items:
Total price: