JB1200 Cow Cover - $60.40
JB1200 Cow Cover - $60.40*
*All prices exclude GST. Freight is calculated at checkout.
Buy JB1200 Jute Cow Covers Now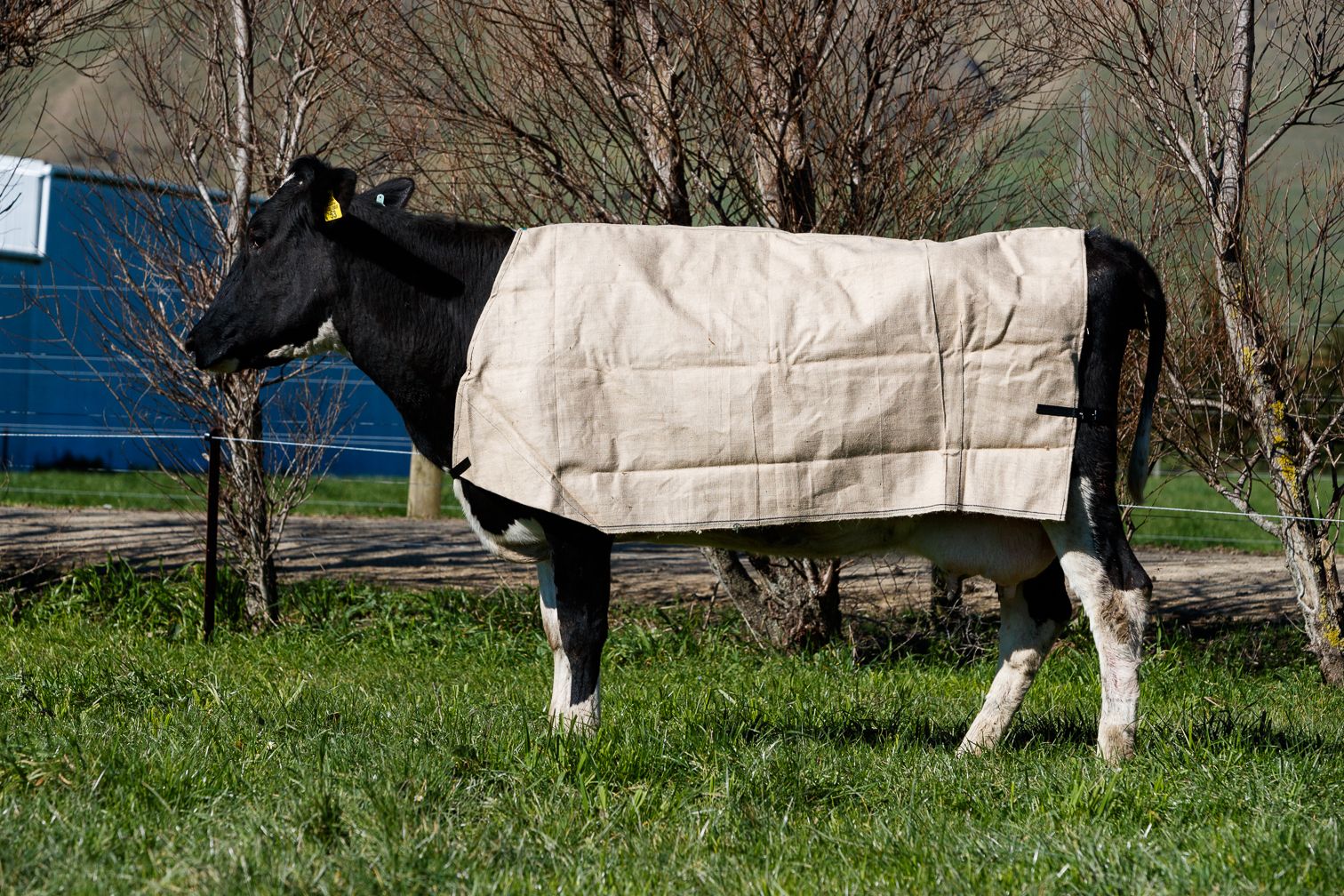 Traditional style Cow Cover, warm and weatherproof.
Provides an extra coat in cold conditions and conserves energy if the cow is sick. Made from natural Jute, strap & buckle fastening, 1200mm long. All Straitline® Animal Covers are proudly made in New Zealand.
Please contact us for bulk orders.
---
JB1200 Cow Cover - $60.40 — Contact Straitline
My Shopping Cart
Number of items:
Total price: