8mm SS Turnbuckle - $20.00
8mm SS Turnbuckle - $20.00*
*All prices exclude GST. Freight is calculated at checkout.
Buy 8mm SS Turnbuckle online now.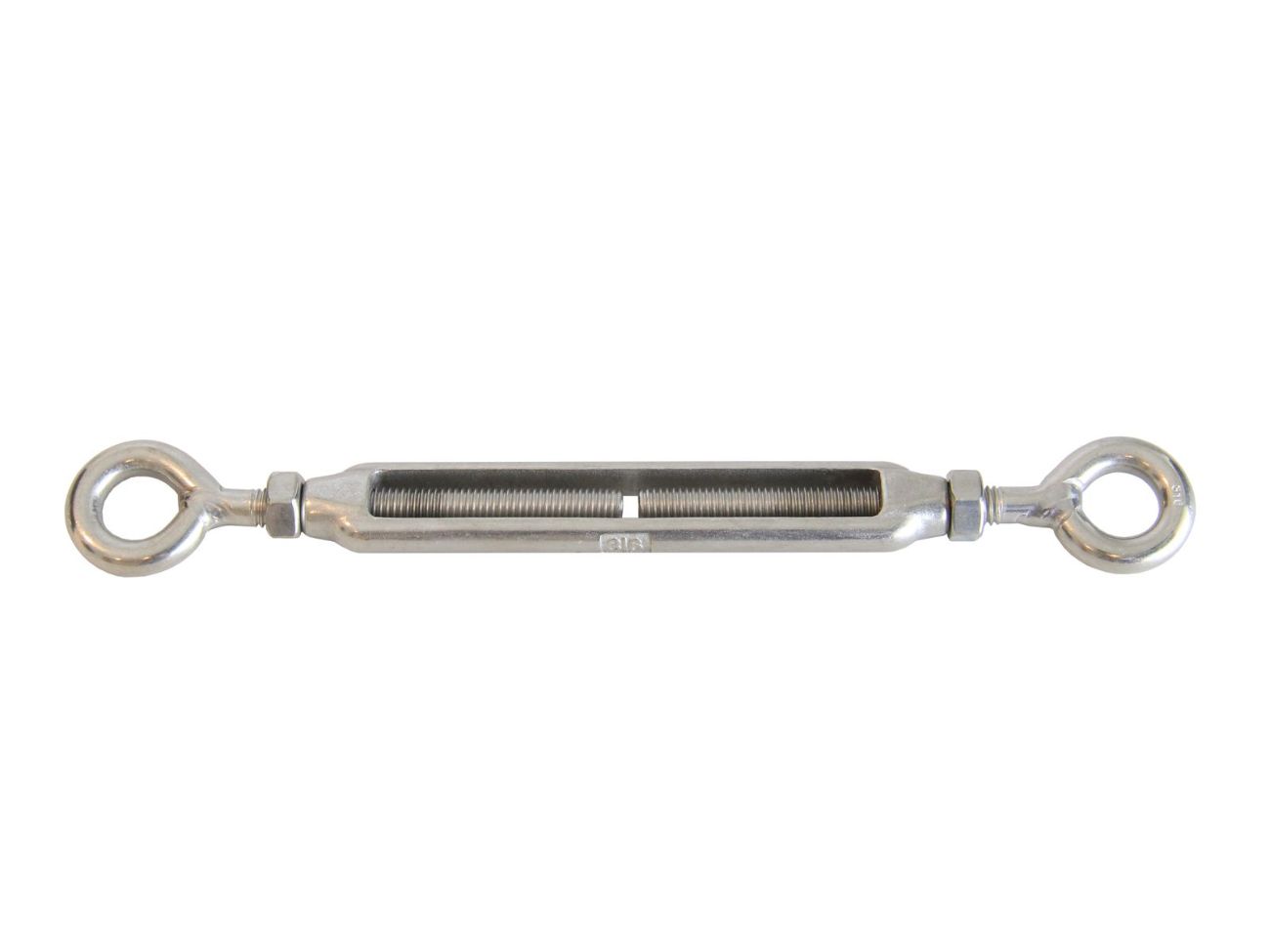 8mm stainless steel hook/eye turnbuckle, 210-305mm long. Connects your shade sail to a pole or bracket. Used in place of chain on some smaller shade sails. PLEASE NOTE: the picture shows a eye/eye turnbuckle, however we now only stock hook/eye turnbuckles.
Code: G62
Shade Sail parts. Shade Canvas parts. We've got you covered.
---
8mm SS Turnbuckle - $20.00 — Contact Straitline
My Shopping Cart
Number of items:
Total price: