Eyelet Oversize Load Flag - $16.00
Eyelet Oversize Load Flag - $16.00*
*All prices exclude GST. Freight is calculated at checkout.
Buy Eyelet Oversize Load Flag with eyelets online now.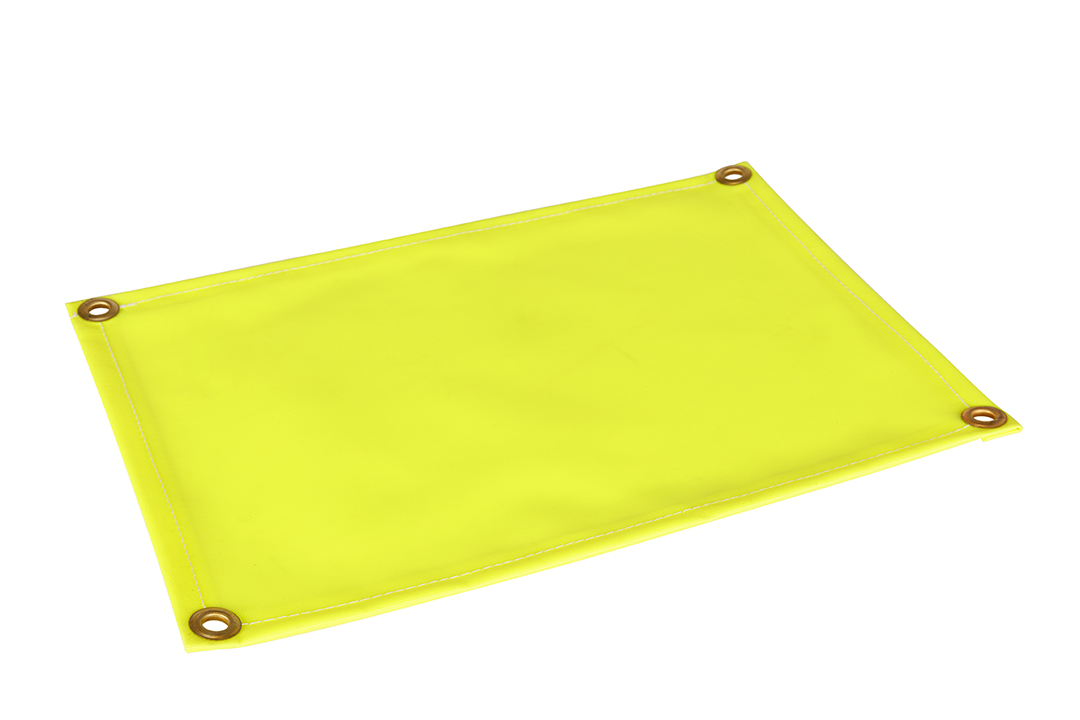 Oversize load flag with an eyelet in each corner, High Visibility Flouro Yellow PVC. Flag dimensions 400mm x 300mm.
Also available with a pocket for use on side curtains - click here to order short term use flags and click here to order long term use flags.
Code: D51
Tarpaulin Parts. General Transport Parts. We've got you covered.
---
Eyelet Oversize Load Flag - $16.00 — Contact Straitline
My Shopping Cart
Number of items:
Total price: