Straitline® Tensioner LH/CW 4 Bolt - $208.00
Straitline® Tensioner LH/CW 4 Bolt - $208.00*
*All prices exclude GST. Freight is calculated at checkout.
Buy Straitline® Tensioners (LH/CW) 4 Bolt online now.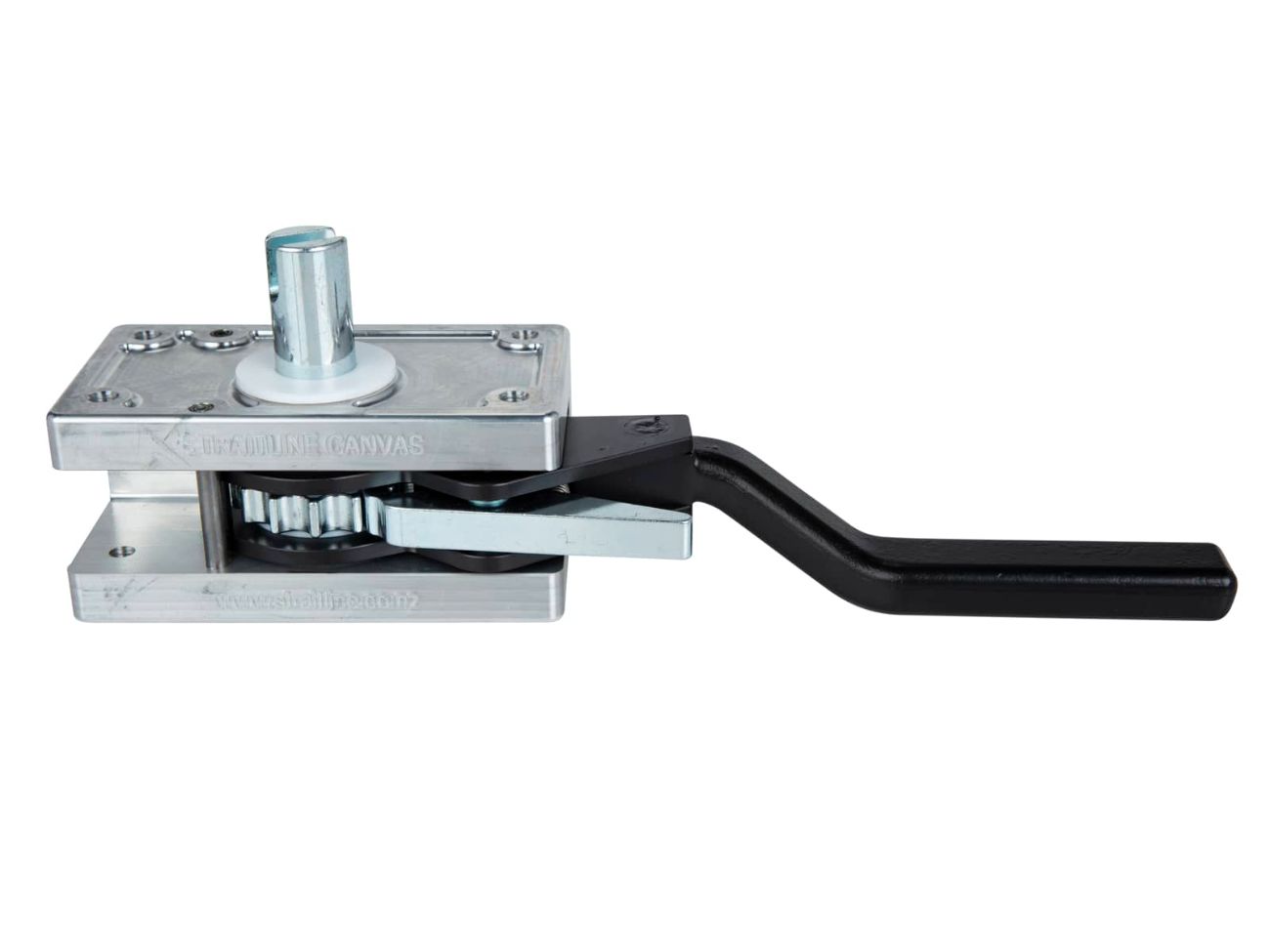 Have you tried the Straitline® Tensioner? Our easy open design minimises the force needed to release curtain tension. The handle can be locked in the release position, leaving both hands free to open your side curtain. Tough milled aluminium body and steel handle. The kink handle leaves plenty of clearance for your hand while opening or closing. Fits NZ standard 4 bolt mounting points. New Zealand registered design by Straitline® Canvas. Also called curtain ratchets.
PLEASE NOTE: this page is for 4 Bolt Left Hand/Clockwise orders only. Click here to order 4 Bolt Right Hand/Antilockwise Straitline® Tensioners. 3 bolt tensioners also available (see our Online Parts Store).
**BULK DISCOUNT AVAILABLE: buy 4 or more sets (4x RH/ACW and 4x LH/CW) for $173.00 per tensioner.** To claim your bulk discount, please contact us.
Code: S06
Side Curtain parts. Curtainsider parts. We've got you covered.
Click here to view product videos and detailed information
---
Straitline® Tensioner LH/CW 4 Bolt - $208.00 — Contact Straitline
My Shopping Cart
Number of items:
Total price: